Galleria Antonio Battaglia SpazioEventi 2022
Location galleria disponibile per eventi settimanali di mostre d'arte,
fotografia, design, moda. 
Gallery location available for weekly events of art exhibitions,
photography, design, fashion.
Per informazioni sul calendario espositivo e costi servizi di organizzazione eventi
scrivere alla mail: antonio@galleriaantoniobattaglia.com
For more informations about exhibition calendar and costs of events organization,
write an mail to: antonio@galleriaantoniobattaglia.com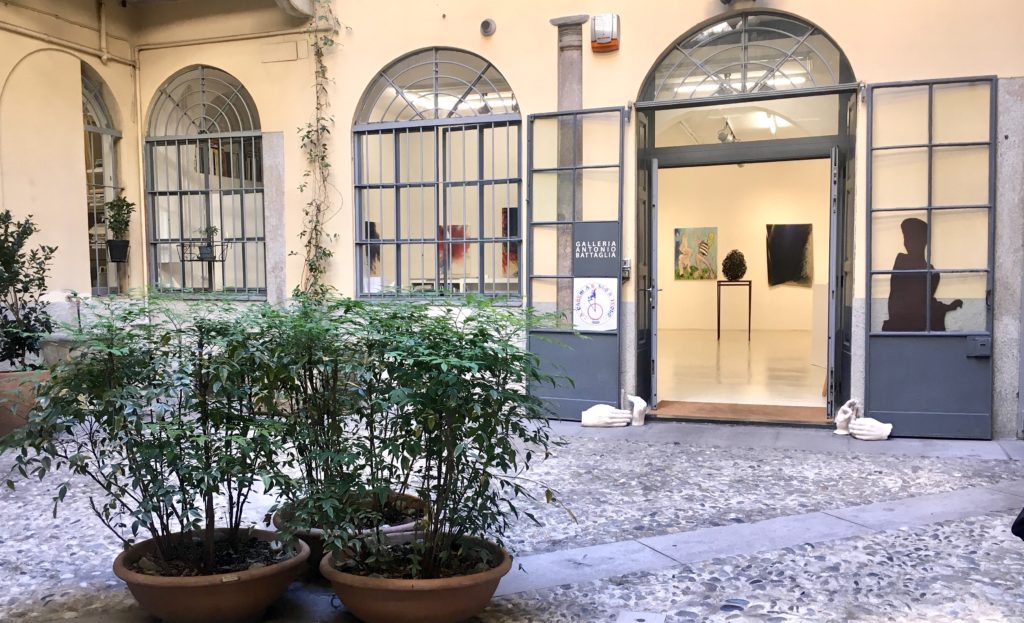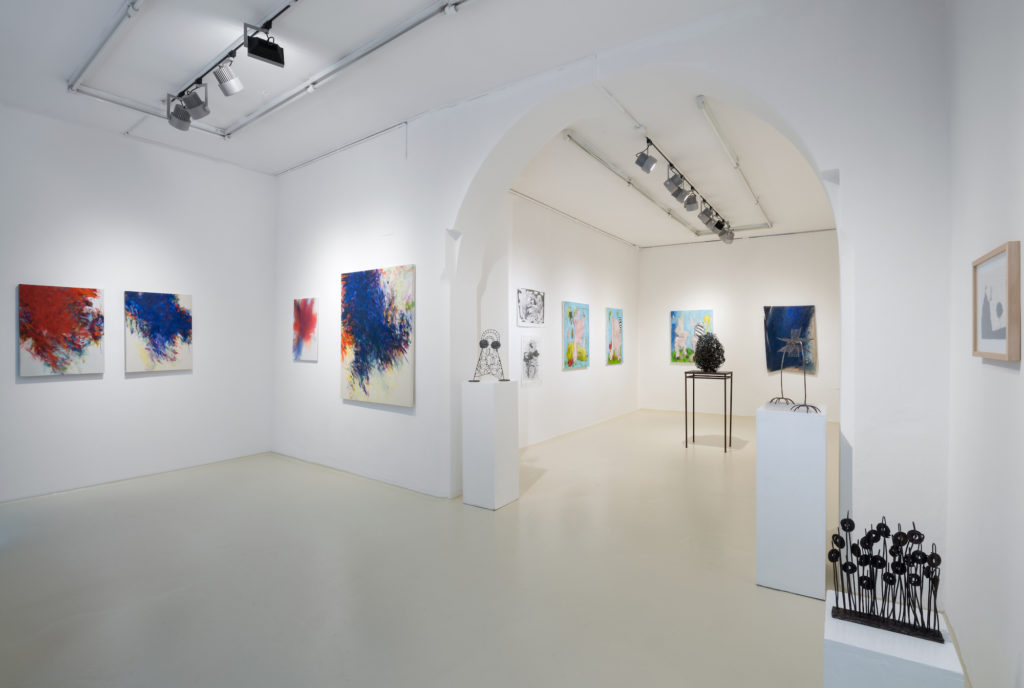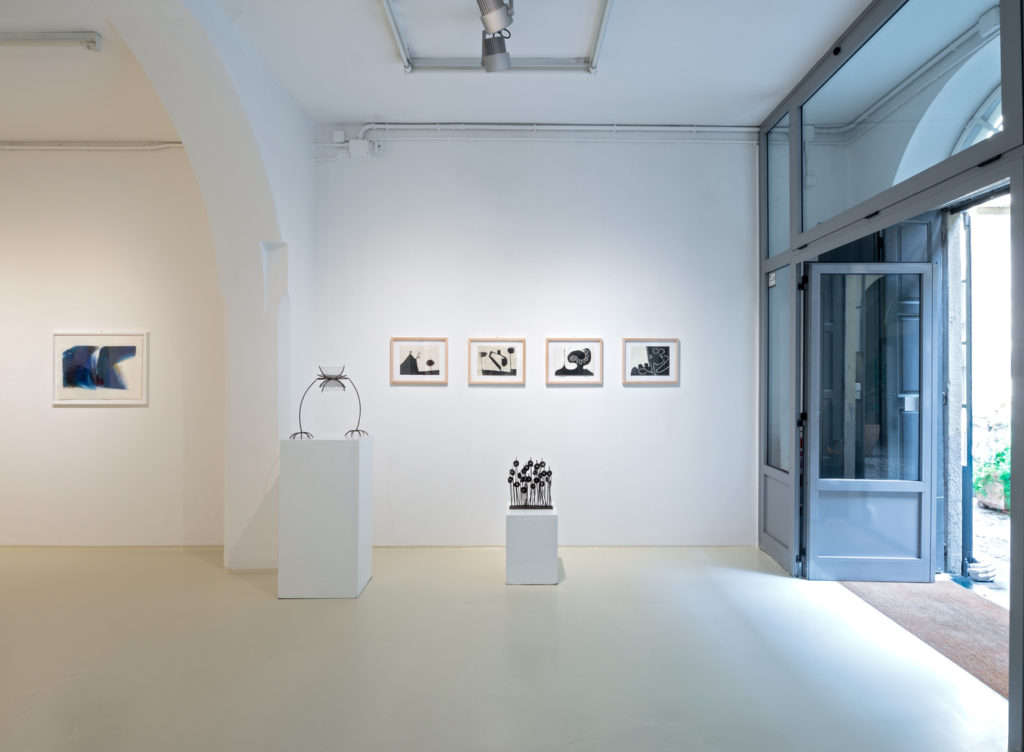 Vedute mostra Accademie & Dintorni, giugno – luglio 2021, Galleria Antonio Battaglia, foto Studio Vandrasch
La Galleria Antonio Battaglia, fondata a Milano nel 2002, è nel cuore del quartiere di Brera, all'interno di un elegante cortile, a due passi dall'Accademia di Belle Arti e dalla Pinacoteca di Brera. La galleria rappresenta artisti storicizzati emersi negli anni Sessanta e Settanta nell'effervescente scena artistica milanese che vedeva la zona di Brera come epicentro internazionale della cultura e delle nuove avanguardie.
Il programma espositivo valorizza gli artisti trattati con contributi di diversi importanti critici e con la pubblicazione di cataloghi. L'attenzione è sempre rivolta ai linguaggi contemporanei, tra pittura, scultura, fotografia e new media, anche nella proposta di giovani artisti e nelle relazioni dirette tra artista, curatore, gallerista, opera e spazio.
Gli artisti della galleria sono seguiti e supportati in diversi progetti anche fuori sede, come mostre in spazi pubblici, privati e fiere in Italia e all'estero.
Il gallerista Antonio Battaglia accompagna i propri collezionisti nella cura e nello sviluppo delle loro collezioni con la ricerca di opere dei maggiori artisti del Novecento e delle nuove avanguardie in Italia e all'estero, oltre a prestare consulenza per valutazioni di intere collezioni e per prestiti di opere per mostre.
Antonio Battaglia Gallery, since 2002 in Milan, is located in the heart of Brera district, in an elegant courtyard, close to Brera Museum and Academy of Fine Arts.
The gallery represents historical artists from Sixties' and Seventies' artistic scene in Milan with Brera district as international center of culture and new avantgardes.
The exhibition program gives value to exposed artists with many different and important art critics' contributions and with catalogues' publications. The focus is always on contemporary languages, painting, sculpture, photo and new media, also proposing young artists within a relation between artist, curator, gallerist, art work and space. Gallery artists are followed and supported in different projects even outside the gallery, like public and private exhibitions and art fairs.
Antonio Battaglia, the gallerist, leads his collectors in curating and developing their collections with the research of artworks by important Italian and foreign second post-war contemporary artists present on art market. The gallery offers art advisor services for private collections and organizes loans of works for exhibitions.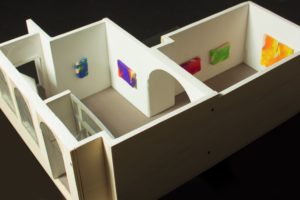 Tetsuro Shimizu, Maquette Tetsuro Shimizu Solo Show, Galleria Antonio Battaglia, 2018